Years of experience: 10+
Areas of specialty: lash extensions, airbrush makeup, bridal, hairstyling, engagement, commercial

"It is a tremendous honor to play a role in your important events. I love what I do and I am thankful for everyone who has let me into their lives to share their special day with them. I look forward to meeting you."
Minia is a professional makeup artist and hair stylist based part-time in San Francisco and Las Vegas. She is a licensed California Cosmetologist and attended Fashion Institute of Design & Merchandising in Los Angeles, CA for Fashion Design. Minia has been requested from talent agencies, beauty contestants, models/actresses, photographers, television, and fashion designers for her services. Minia caters to all hair textures & skin tones. Known for the range of her work from a natural, glamorous look to modern and edgy, yet perfect for photography. Minia specializes in both airbrush makeup and classic makeup application. With a background in fine arts and a passion for fashion, film & music industries, Minia is well equipped for any situation.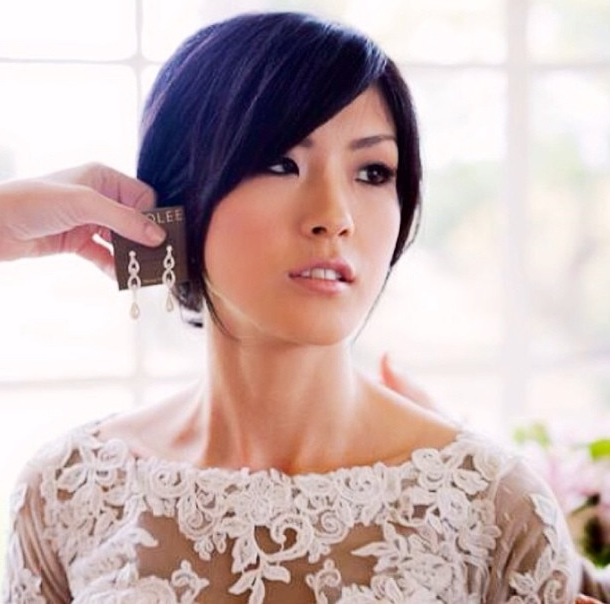 LASH EXTENSIONS
At your location in SF or Minia's studio in Daly City. Please contact for availability.
Volume Glam $300
Approx. 2 - 2.5 hrs
• Full & glamorous set of silk lashes
• 2-3 silk lashes per lash
• Lasts approx. 3-4 weeks
Looks natural enough to pass as real lashes but with added drama and sexiness!

Volume Glam Refills:
Approx. 45 min - 2 hour):
Refill within 2 weeks $100
Refill within 3 weeks $130
Refill within 4 weeks $160

_____________________
Natural Glam $225
Approx. 1.5 - 2 hrs
• Full set of single lashes extended
• Lasts approx. 3 weeks
• includes real silk lashes

Natural Glam Refills:
Approx. 45 min - 1.5 hour):
Refill within 2 weeks $80
Refill within 3 weeks $100
Refill within 4 weeks $120

Lash Removal $50 (approx. 30 min)
ENGAGEMENT, BOUDOIR, OR SPECIAL EVENT
(OTHER THAN WEDDINGS )
* at Minia's Daly City location or client's location .
Travel 20 miles or more outside SF may incur additional travel fee.)

* Makeup and Hair $295
(includes optional lashes and water-resistant airbrush makeup)
* Includes on-location travel to client in SF. Parking fees, if any are additional

(Brides, please note: Engagement makeup & hair sessions should not be used as your wedding trial unless you want your engagement and wedding photos to have the exact same makeup and hair styling. The majority of brides want a more casual style for their engagement photos.
CITY HALL WEDDING SAN FRANCISCO (WEEKDAYS ONLY)
Consultation & Trial (Recommended, but not required. Please allow approx. 3 hours at Minia's Daly City location.)
Travel fee may apply to on location)
* Makeup and Hair $295 (includes lashes)
Bride a'la carte
(at Minia's Daly City location. On location may incur additional fee. Parking fees if any, are additional.
* Makeup and Hair $295 (includes optional lashes and water-resistant airbrush makeup)
* Makeup or Hair $150 (one service; includes lashes for makeup)
Please note: There is a $250 minimum to book for on location services.
* Diamond Package (on location at your house or hotel) $385
• Makeup
• Hairstyling
• Custom lashes
• Airbrush makeup (water- and rub-resistant)
• Touch up kit: lip color sample, blotting papers, bobby pins, etc.
• On-location service within SF, travel & parking
Additional People
* Makeup $150 (includes optional lashes)
* Hair $150 (cost regardless of hairstyle or length)
* Makeup & Hair $250 (includes optional lashes)

OTHER FEES & ADD-ONS FOR BRIDAL OR BEAUTY SERVICE
* Airbrush Makeup (flawless, water-resistant and rub-proof) $40
* False Lash Application and Custom Lashes - included with any makeup service
* Clip-on Hair Extensions application $40+ (Bring your own extensions or purchase from Maria Lee Makeup & Hair studio)
* Parking--Hotel Valet Rate
* Early Morning Fee before 8am $50+
* Travel Fee outside SF $1.50/hr R/T
* Stay and Touch Up $100/hr
Please note: For large bridal parties competent assistants may be hired. Bookings are on a 1st come, 1st served basis. Wedding dates are not reserved until a 50% deposit and signed contract are received. Reserving your wedding date early is recommended since Maria Lee Make-up & Hair gets booked quickly. Cash, PayPal, and all credit cards are accepted. Any gratuity is preferred in cash. Please see contact page for availability.

LGBT WEDDINGS
Please contact for more info and a custom quote.